Event Information


Engineering Sustainability Day 2023
Friday, April 28, 2023
12:30 p.m.-2:00 p.m.
Kim Engineering Building (Rotunda/Kay/Pepco Boardrooms)
For More Information:
Catherine Stephens
301 405 9378
csteph5@umd.edu
https://energy.umd.edu/carbon
Register here for the luncheon sponsored by Constellation and Washington Gas.
Please join the Maryland Energy Innovation Institute (MEI2), the Maryland Clean Energy Center (MCEC) and the Maryland Energy Innovation Accelerator (MEIA) in examining new clean energy technologies being developed across the State of Maryland. These local start-ups will engage with students, industry leaders and campus leaders as they showcase novel technologies leading to a sustainable future. MEI2 and MEIA are the catalysts in developing solutions to global and local energy problems (i.e. cleaner and renewable energy solutions; more efficient use and storage of energy) while stimulating economic growth and improving millions of lives across the state of Maryland.
Through coordination of the MEI2 Energy Seed Grant program and the MEIA cohort program, 20+ new energy innovation companies have been formed in Maryland, two of which were selected by the Department of Commerce as "Maryland Future 20" companies.
Come learn about our new clean energy technologies featuring :
Biofuel initiatives
Ocean wind turbines
Harvesting ocean energy
Crab shell batteries
Stronger than steel wood
Personal/mobile heat/AC system
Flexible solar cells
Vacuum Insulated Glass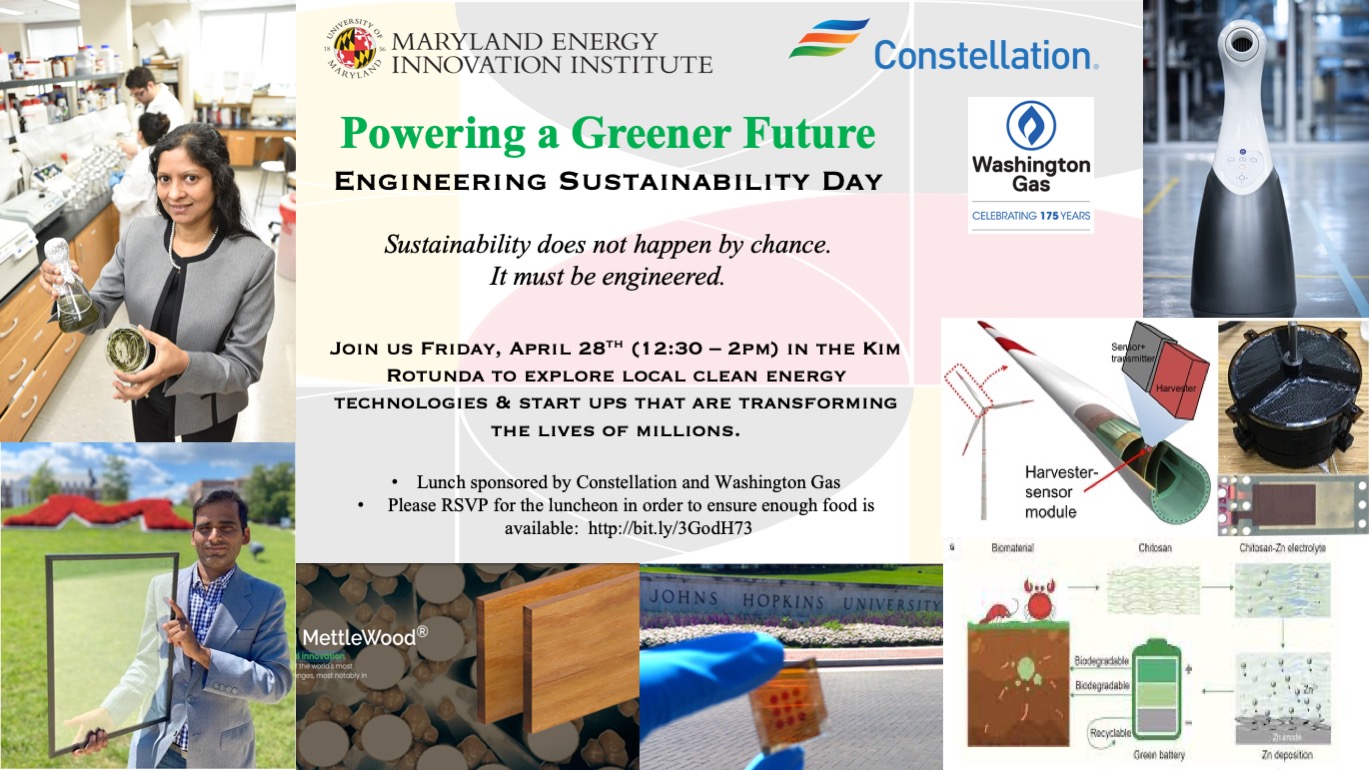 This Event is For: Campus